Camp Van Drivers
Each weekend we need someone to:
Drive up to Camp Nathanael on Saturday morning to get the Camp van.

Drive campers back to the Twin Cities stops in Shoreview (11:30am) & Burnsville (12:15pm)

Keep the van overnight at your home

Pick up campers in Burnsville (12:45pm) & Shoreview (1:45pm) and bring.
Drivers need to be 25 or older, clean driver's record and sign release for background & driver's record check. We usually 3-4 days to complete background check.
We need drivers for:
July 22 & 23
July 29 & 30
Aug 5
July 1 & 2
July 8 & 9
July 15 & 16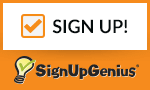 If you're available to drive one of these weekends:
Fall 2017 Work Weekend Dates
Each spring and fall we rely on a team of volunteers to spend a couple Saturdays at camp helping us on constructing new buildings, clearing trails, general clean-up and lots of other things.
The main work happens from 9am-4pm on Saturday, but you can come for part of the day and if you're able to come on Friday evening let us know.
Lunch on Saturday is provide. We usually need 8-10 people each weekend.
Contact Donna Harper if you'd like to volunteer: dedcharper@me.com
September 9th

September 23rd

October 7th (CANCELLED)

October 21st